Holiday at the farm
Our farm lies at 1373 metres above sea level, surrounded by meadows and forest. The particularly peaceful location, the unparalleled free view to the Dolomites, UNESCO Natural World Heritage Site, and the 300 days of sunshine a year, guarantee that your holiday will be an unforgettable experience.
A farm for big and small! Understand the devotion involved in producing healthy food in the mountains, experience baby animals arriving in the world and being looked after day by day by us farmers, see how a cultural landscape, developed over generations and with hard work is looked after and crafted.
Sun, crystal-clear air, wonderful views, specialities such as wine and bacon and healthy products from the farm increase your wellbeing.
Rewarding hikes in spring or autumn through Mediterranean chestnut forests and vineyards - a complete contrast to the alpine areas, with summer pastures and extensive winter hiking trails on the Rittner sun plateau.
more information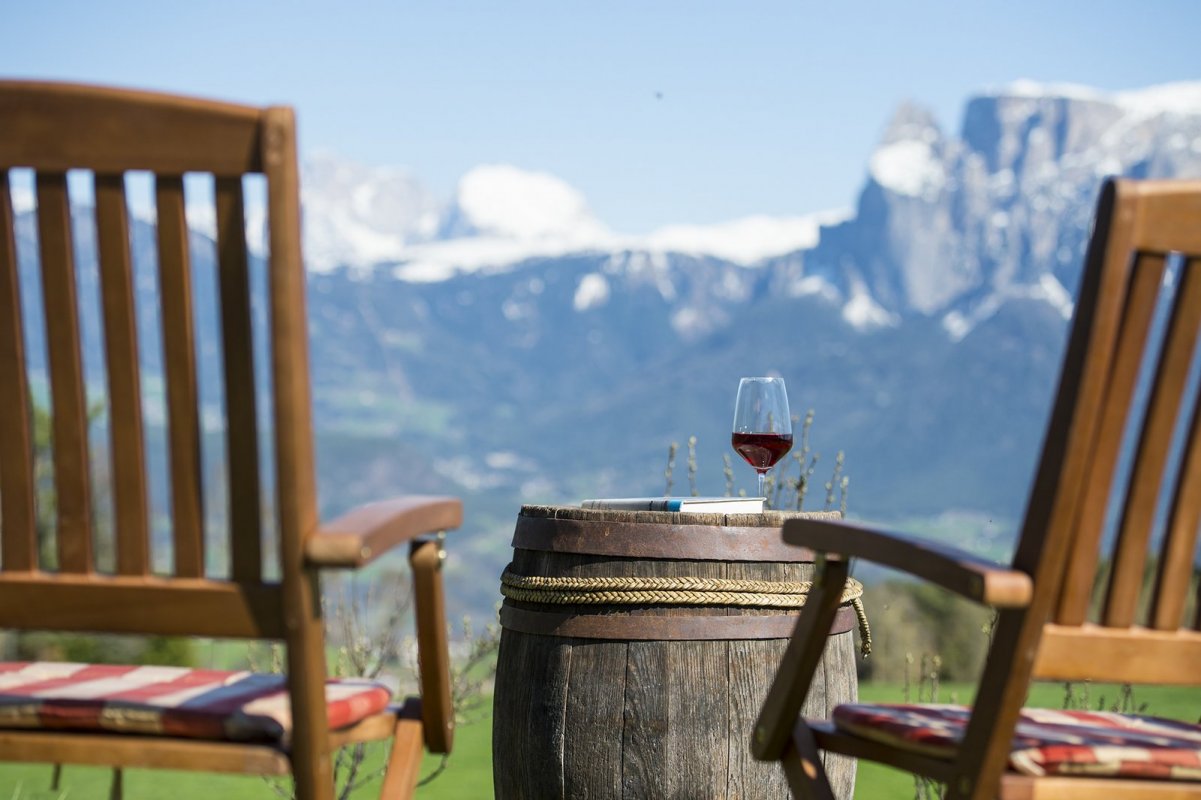 Our apartments
With our 4 holiday apartments we have lovingly created a space for your most special time of the year.
Individual – personalised. Combining solid wood and natural materials is the most beautiful way to create a special atmosphere for living. With particular attention to detail, our apartments are comfortably and spaciously designed. Each apartment has its own style and there is a fusion of modern living and traditional elements.
With a terrace or south-facing balcony and unique open view of the South Tyrolean mountain panorama, our holiday apartments are your most beautiful home away from home.
Your holiday is close to our hearts!
more information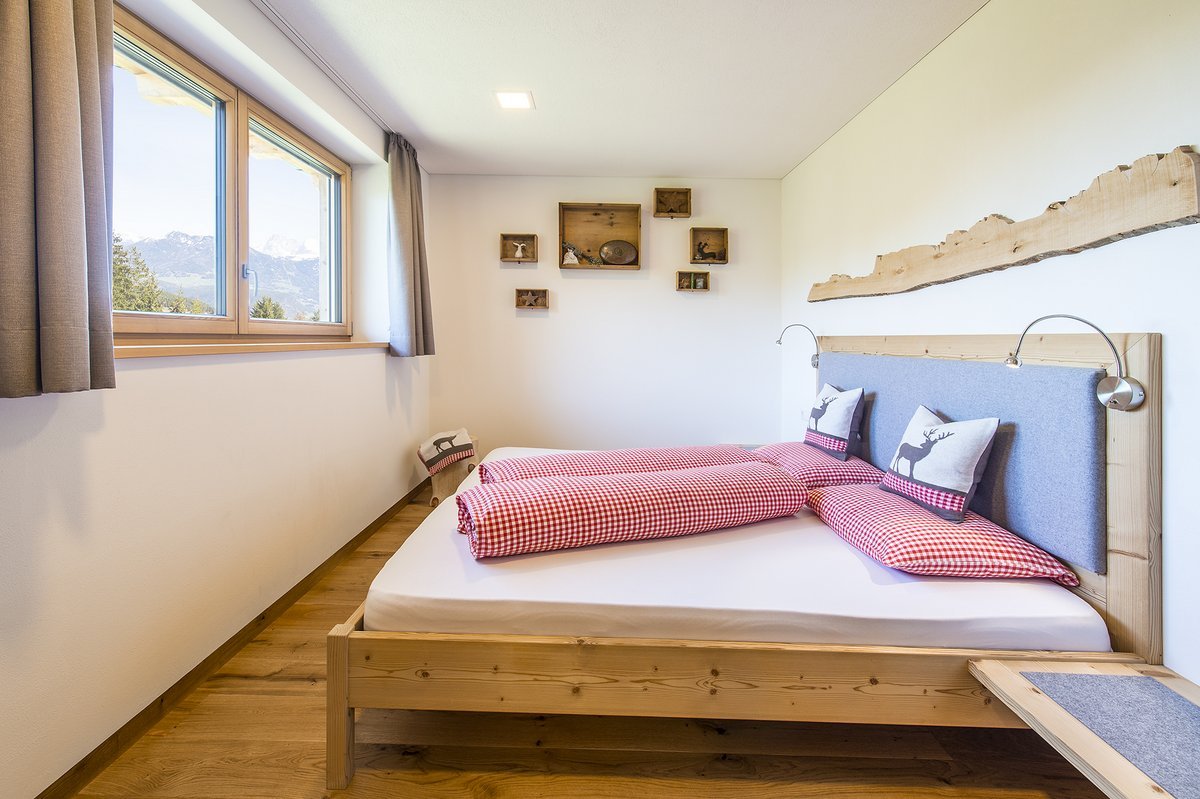 We are looking forward to see you soon!
Her family Roman & Agnes Goss